Sea, Land & Air Freight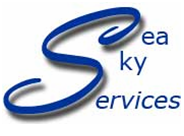 Since its foundation in 1995 The General Freight Division of SEASKY SERVICES offers a comprehensive range of services to its customers combining consolidation, forwarding, and transportation skills. We have the ability to move any size of cargo Fm and to any place in the world by sea, air, or truck.
Sea Freight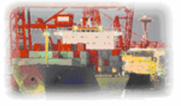 Handles a substantial number of shipments from and to the 5 continents. This big volume allows us to offer to our clients' very competitive rates and conditions. We deal with all the carriers. thus ensuring the arrival of our clients' cargo as per their requests and needs. We offer our clients all type of services (Direct and Indirect services) from the same destination to allow them to chose based on their needs. We can also arrange insurance upon request.
Due to our staff's knowledge of the requirements of the Lebanese customs, handling all the shipping and commercial docs of our clients is an easy task.
Door-to-door shipments
Part and full load container(LCL/FCL)
Consolidation and break bulk shipments
Roro service
Land Transport

Lebanon has always been the gateway to Arab hinterland (countries such as: Syria, Jordan, Iraq, Saudi Arabia, Kuwait, U.A.E., Bahrain, and Iran.) We offer our clients LCL and Full trailer services to and from all these countries in addiition to the reefer trailers at very competive rates.